Gian Singh Namdhari is a prominent artist of the Jori-Pakhawaj instrument and is also known as - Guru Ghar Da Saaz. He represents the great legacy of Punjab Gharana and the Namdhari Community. Gian Singh is preserving the heritage of the traditional music of Punjab & continues expanding this traditional skill Jori-Pakhawaj & tabla Punjab Gharana. A Jori pakhawaj is a pakhawaj split into two. (A pakhawaj is a north Indian classical barrel drum - a precursor to the tabla- now used mostly in Dhrupad music.) In terms of technique, repertoire, and sound Jori falls somewhere between a traditional Mridang and Tabla.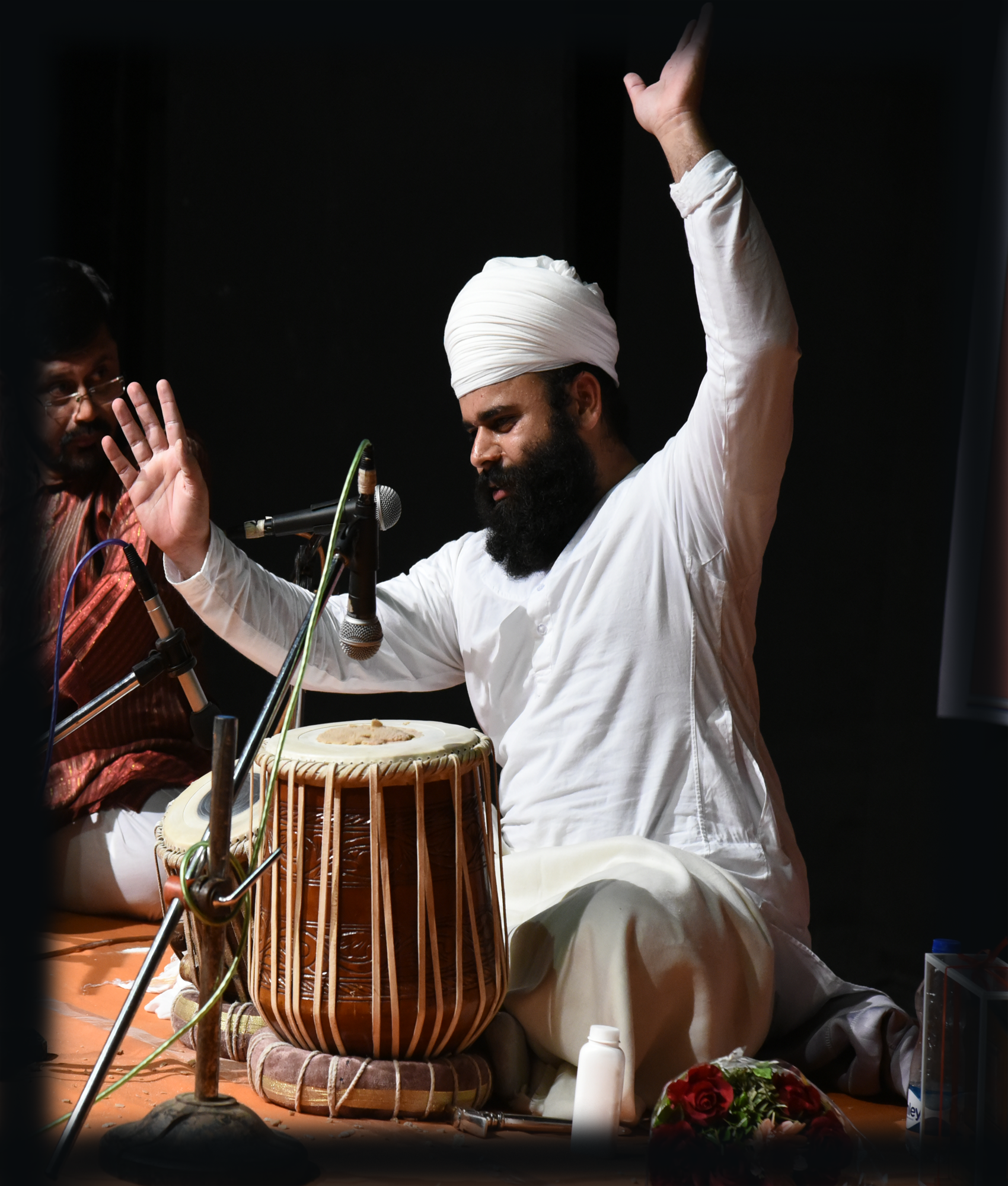 Founder-Director Tabla Jori Taal Academy
Because of the kind grace and blessings of His Holiness Sri Satguru Jagjit Singh Ji Maharaj, at the age of 10 started getting the art of percussion( tabla) from Pandit Rajesh Malviya Ji, Senior disciple of Ustad Allah Rakha Khan Sahib. After a while in 2004 with Satguru Ji's graciousness Gian Singh Namdhari had started pakhawaj- Jori Vadan (Punjab Gharana) training under Pakhawaj Samrat Ustad Sukhwinder Singh Namdhari Ji alias Pinky Ji - a disciple of Ustad Nehaal Singh Ji & Pandit Kishan Maharaj Ji. As a result, his playing style becomes intense and extraordinary.
For a while, He also learned from Sri Sukhdev Singh Sukhi Namdhari - a disciple of Baba Nihal Singh Ji. In conclusion, we can say that he had many great opportunities to learn from highly professional and well-known artists.
Gian Singh Namdhari is a first-generation in his family who is representing Punjab Gharana Percussion. In the year, 2019 his holiness "Sri Satguru Uday Singh Ji Maharaj" made Gian Singh disciple of Pandit Yogesh Samsi Ji at Mumbai in his house. Jori-Pakhawaj Vadan is a very traditional Baaj of percussion in Punjab. He is doing his best to propagate and promote Jorhi Vadan with his continuous Riaz and Training.